I fuse fitness x mental health treatment in underserved communities around NYC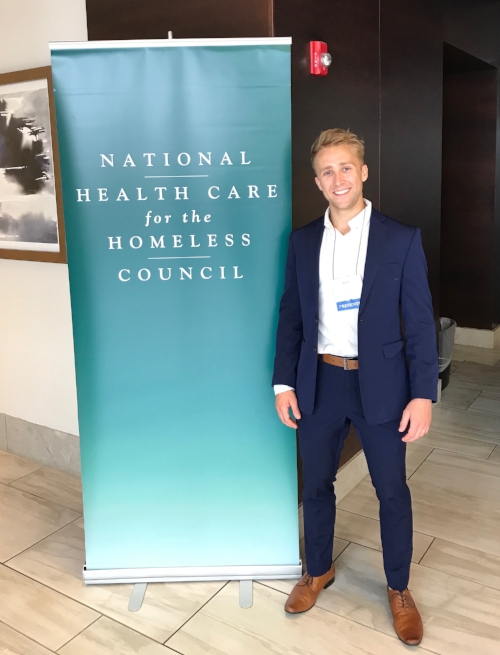 My name is David and I am a social worker, certified personal trainer and writer. I specialize in providing integrative, preventive health services for individuals affected by structural inequities related to poverty, race and access to opportunity. Since August 2015, I have served as fitness consultant for Lantern Community Services. I also serve as fitness consultant for CAMBA, Inc. and Housing & Services, Inc. In this capacity, I run fitness programs at nine supportive and affordable housing sites for formerly homeless adults and families throughout New York City. I provide personal training, group exercise instruction and mental health counseling to individuals. Meanwhile, I collaborate closely with social service staff to foster truly integrative programs.
Check out a piece I wrote for the Huffington Post that captures my goal of providing integrative health programs for underserved individuals.
Four Core Attributes of My Work
Introduce preventive health programs to address

chronic health problems proactively, thus improving quality of life and reducing emergency room visits.

Contrast the traditional counseling experience with a new setting where individuals may feel comfortable discussing personal issues.
Add a tool (suggested by clinical studies) to the substance abuse treatment toolkit
Build community and break down barriers in the client-worker relationship
Credentials
Licensed Master of Social Work, New York University
Nearly a decade of experience in social service as a counselor, case manager and social work intern
American Council on Exercise Certified Personal Trainer
American Council on Exercise Senior Fitness Certified Trainer
YMCA-Certified Group Exercise Instructor
American Safety & Health Institute CPR/AED Certified
Conference Presentations
Presenter, National Health Care for the Homeless Coalition Annual Convention 2017
Panelist, Supportive Housing Network of New York Annual Convention 2016
Panelist, Supportive Housing Network of New York Annual Convention, 2017
Janian/PPOH Grand Rounds, September 2017
AVRASA conference, September 2017
Press
BRONXNET: Open University
Motivation to provide integrative and preventive health services
Before earning my MSW, I worked as a case manager at a supportive housing site in Harlem where most of the tenants had a mental illness. Meanwhile, nearly all of them experienced preventable health problems related to obesity such as diabetes, hypertension, joint pain and respiratory problems. Their endemic deconditioning reflects broader social trends. In fact, individuals with serious mental illness die, on average, 25 years earlier than the general population, often due to preventable chronic illnesses. In addition to my case management responsibilities, I facilitated a weekly Healthy Living Group focused on nutrition, physical activity, tobacco cessation and exercise. The group featured a core group of tenants and lasted for nearly two years. My passion for exercise, commitment to mental health services and my experience with the Healthy Living Group motivated me to earn my personal trainer certification so I could provide fitness opportunities to individuals who face barriers to exercise participation related to income, mental health or lack of access.
I live in Queens and I am available to work throughout the NYC-Metro area.